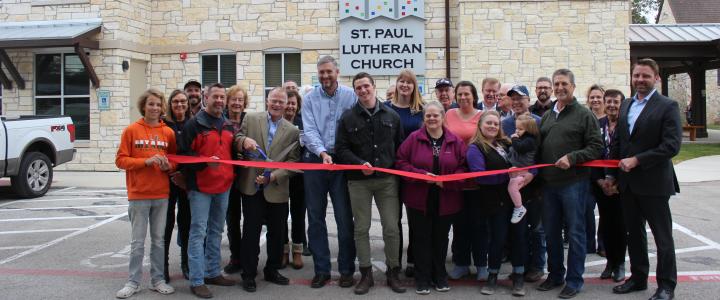 The Chamber celebrates with St. Paul Lutheran Church on joining the business community!

ST. PAUL LUTHERAN CHURCH
777 W San Antonio St
New Braunfels, TX 78130
(830) 625-9191
nbstpaul.org

One question Jesus often asks folks is, "What are you looking for?"  If you are looking for a tame, convenient God who will tolerate you and expect little of you, you won't meet such a God in Jesus Christ nor among St. Paul Lutheran Church. But if you realize that each of us is the good, the bad, and the ugly all rolled into one…and you are looking for the God who loves sinners and calls them to live out his Word … then we invite you to connect with Jesus and the people of St. Paul. As you do, we think you will learn that discipleship means following Jesus…living out His calling of you 24/7.