The Chamber welcomes 'RecoveryWerks!' to their new location at 790 Landa Street here in New Braunfels.

RECOVERYWERKS!
790 Landa St
New Braunfels, TX 78130
(830) 310-2456
www.recoverywerks.org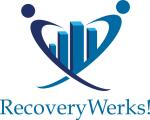 RecoveryWerks! is a local nonprofit organization providing recovery support services for teenagers and young adults who have or are at risk for developing a substance use disorder, and their family members. Our services include counseling, peer coaching, support group meetings, education, workshops, and sober social activities. Because substance use affects the entire family unit, all of our services are available to the entire family ages 9 and above. We have separate, age-appropriate, support groups for teens and young adults with a history of substance use, as well as a siblings group and an adult family group. RecoveryWerks! services are provided at no cost to ensure access to recovery support despite the ability to pay. RecoveryWerks! is the only organization in our area that is focused primarily on teen and young adult recovery and our programs are funded through foundation support and private donations.