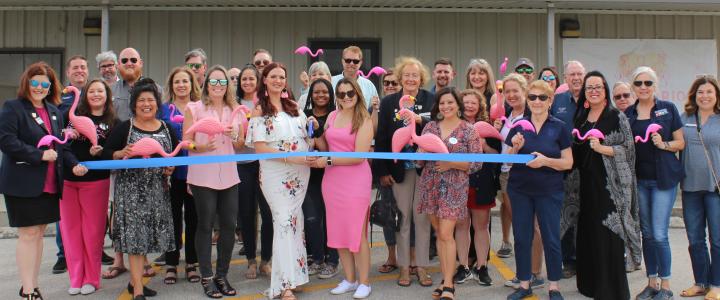 The Chamber welcomed Pink Warrior Advocates to the New Braunfels business community!
PINK WARRIOR ADVOCATES
36 Nafta Circle
New Braunfels, TX 78132
(830) 308-8855
www.pinkwarrioradvocates.org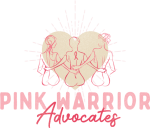 Pink Warrior Advocates mission is to" Empower those diagnosed with Breast Cancer while advocating for their emotional and financial wellness."
Our late founder, Jen Reynolds, who battled Stage IV incurable breast cancer, knew what it felt like to go through a Breast Cancer diagnosis feeling alone and confused, and Pink Warrior Advocates was created to fulfill the needs she felt were lacking in the community.
Since becoming an established 501c3 in August 2015, we have awarded over $575,000 in grants to warriors undergoing treatment for a breast cancer diagnosis. We currently provide $10,000 in financial assistant grants each month which comes in many unique forms ranging from medical bills, groceries, and the general living expenses and have an Emergency Fund for warriors who may be facing eviction, utility shut off, or even denial of their chemotherapy treatment. Our Board of Directors can go to a vote within hours to ensure our warriors are taken care of in their time of need. 
Pink Warrior Advocates is focused on providing direct support to those who have been diagnosed with breast cancer. We believe in creating a community of Advocates to guide our Warriors through their journeys. We act on what we have experienced in our own personal battles with breast cancer by providing resources, financial assistance, and emotional support. We have 2 warrior meet ups a month called T.V. Thursday which stands for Trust and Vulnerability through Cancer. We created a space for our warriors, survivors, and co-survivors, to be able to connect and talk about the real and rawness of undergoing Breast Cancer treatments.