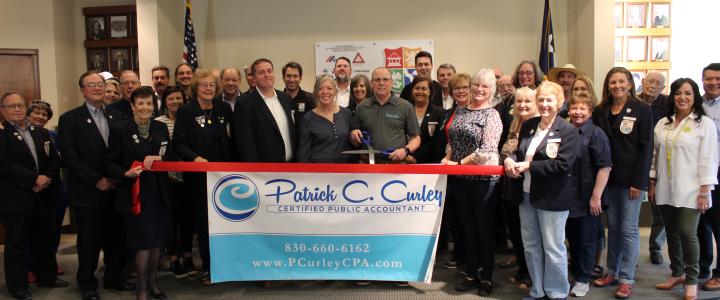 The Chamber welcomes Patrick C Curley CPA, PLLC to the New Braunfels Business Community!

Patrick C Curley CPA, PLLC
943 Avery Pkwy
New Braunfels, TX 78130
(830) 660-6162



Thank you for taking the time to find out more about our firm and the quality accounting & financial services we provide to our growing list of loyal clients. Call today to schedule your initial consultation and tell us about your business! Our firm of Texas accountants and professional staff provide a host of small business support services designed to increase your success, by reducing much of the administrative burden associated with running a business.  This allows you to refocus and dedicate more of your time to what you do best. 
Whether you need us to provide back office support staff, allowing you to reduce overhead and stay mobile, or provide year end accounting and tax preparation services, we offer flexible support designed to meet your needs. In addition to bookkeeping, payroll services, accounting, tax planning and tax preparation, our CPA's special areas of expertise include: choice of business entity, asset protection planning, preparing financial statements, and multi-state corporate tax regulations… always explained using "plain talk" language you will find easy to understand.