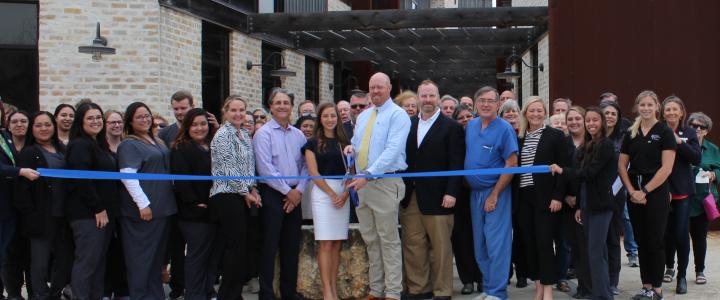 The Chamber welcomed Orthopedic & Sports Medicine Institute of NB to the New Braunfels business community!
ORTHOPEDIC & SPORTS MEDICINE INSTITUTE OF NB
960 Gruene Rd Ste 101
New Braunfels, TX 78130
(830) 625-0009
www.osinb.com

Orthopedic & Sports Medicine Institute of New Braunfels welcomes, Dr. Ian Ratheal!  

He is a fellowship-trained orthopedic surgeon. He treats patients with all orthopedic injuries, including foot and ankle.  Dr. Ratheal's 5-year training included the treatment of polytrauma, including hand and foot. 

After residency, he pursued his fellowship in arthroplasty at Ortho SA training with Dr. Jesse DeLee and Dr. Matthew Morrey. Ortho SA is designed to develop the best orthopedic surgeons in the world.

Dr. Ian Ratheal and his wife Dr. Kelly Ratheal moved to New Braunfels in 2021 and they are looking forward to growing local roots. Welcome to New Braunfels!