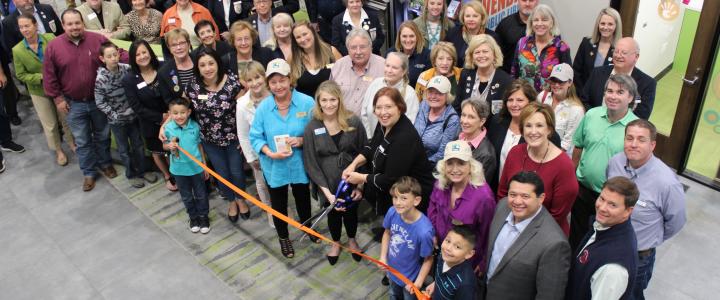 The Chamber welcomes the New Braunfels Public Library Foundation to the business community and recently celebrated the proudly donated New Braunfels Public Library Kiosk, located inside Das Rec, to the City of New Braunfels!
NEW BRAUNFELS PUBLIC LIBRARY FOUNDATION
700 E Common St
New Braunfels, TX 78130
(830) 221-4300
The mission of the New Braunfels Public Library Foundation is to secure private funding to meet the library's needs for program development and improvement of services and facilities that are not normally met by public funding. The NBPL Foundation is a 501(c)3 organization; all donations are tax-deductible.
Invest in the Future. Support our library.
The NBPL Foundation needs your help to continue improving library outreach to the growing community of New Braunfels. So far, we've funded a new Children's Room, a Teen Corner, Starbucks Coffee service, the Riomobile Bookmobile and a book-vending kiosk at Das Rec, but the need to bring library services to a rapidly-expanding community continues. No institution has more direct impact on so many people of all ages, backgrounds, and economic status. 
Help us change lives.