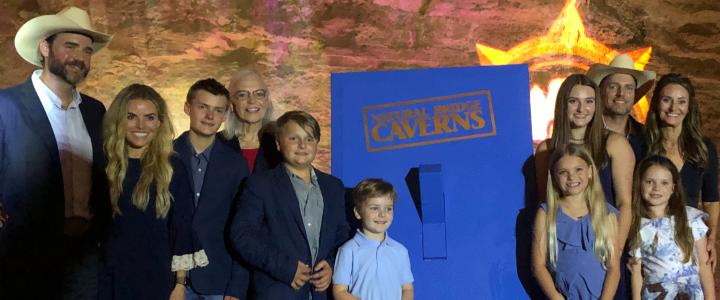 The Chamber welcomed the new Hidden Wonders Tour at Natural Bridge Caverns!

NATURAL BRIDGE CAVERNS
Hidden Wonders Tour
26495 Natural Bridge Caverns Rd
Natural Bridge Caverns, TX 78266
(210) 651-6101
www.naturalbridgecaverns.com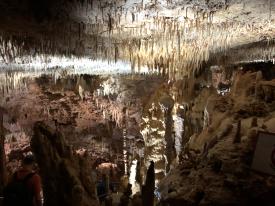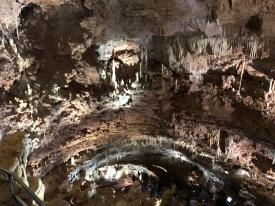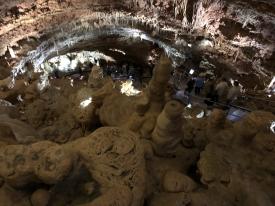 New never toured passages.
Stunning sound and light show.
Massive natural ballroom.
Belt Assisted Transport (B.A.T.) ride out of the cavern.
Incredible lighting and stunning formations.

Experience the Hidden Cavern – one of the two separate caverns at Natural Bridge Caverns – like never before. This exciting expansion showcases unique and stunning formations while celebrating the cavern's geological story. The Hidden Wonders Tour now journeys through new chambers and passages. Thousands of new lights have been artfully installed throughout the cavern to bring to light its most incredible features. Explore the canyon, a 5700 square foot natural ballroom and a box canyon with a original sound and light show finale. When it's time to leave, you'll ride the B.A.T. – a belt assisted transport that will carry you 700 feet back to the surface.
The NEW Hidden Wonders Tour represents the largest attraction expansion in Natural Bridge Caverns' history.