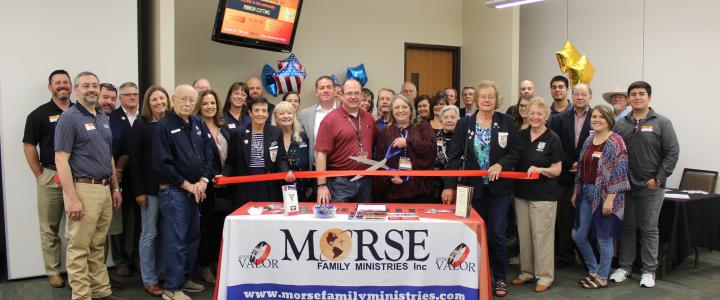 The Chamber welcomes Morse Family Ministries Inc. to the New Braunfels community!

MORSE FAMILY MINISTRIES INC.
328 Meadow Park
New Braunfels, TX 78130
morsefamilyministries.com




Morse Family Ministries is a team of professionals from various backgrounds and expertise coming together to impact the body of Christ with help and support. We believe that bringing the natural and supernatural together to create an explosive force for God is the key to permanently destroying the works of the devil (Pastor Kenneth W. Hagin) 
Our ministry was born out of a desire to see people of all walks of life set free of bondage to sin and develop into victorious Christians.  
Freedom does not produce new life, it empowers you to seek a new life through the power and application of God's word. Our experience has been, though many were finding salvation through hearing the word, they were falling away back into old patterns of sin leaving them defeated, overwhelmed with shame and guilt, sadly unable to navigate their new lives in Christ and returning to what they know rather than the glorious life Jesus had intended them to live. 
Good news! We have the answer. We have come (with Jesus) to set the captive free and most importantly KEEP THEM FREE through developing dynamic outreach support within the local church.  
For more information on who we are, how we can assist you and where to sign up for one of our programs contact us at info@morseministries.info or go directly to our website at morsefamilyministries.com
He whom the Son sets free is FREE indeed!