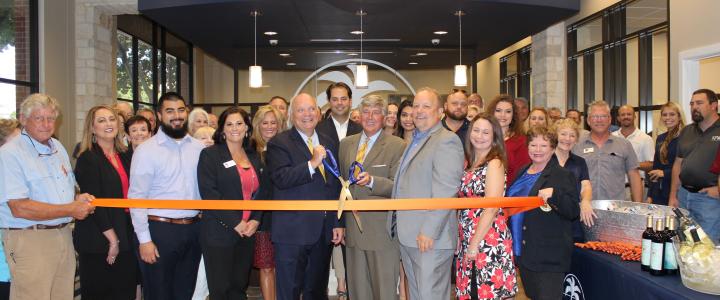 Moody Bank opened in New Braunfels in April 2018 and recently completed renovations at their banking center located at 401 Main Plaza. 
Moody Bank serves business and personal banking customers with the products and services of a large bank and the personal service of a community bank. Founded in Galveston in 1907, Moody Bank has helped generations of Texans grow their businesses, realize their dreams and manage their financial assets. ​


Ready to grow your business? 
Whether it's to expand your business or operate more efficiently, we help find the solutions. When looking for loans and lines of credit for real estate, construction, and other business needs, you can count on decisions made locally by bankers who understand the dynamics of our Texas economy. 

Your bank for life 
Our customers appreciate the friendly service they get from our knowledgeable banking staff. We offer competitive rates on home construction, mortgage, home improvement, and equity loans, as well as auto and boat loans, personal loans, and loans secured by certificates of deposit. 

Wealth management 
You also can count on Moody Bank Wealth Management & Trust for the same personal service, in-depth experience, and sophisticated tools to help protect your assets and achieve your financial goals. One of the oldest and largest trust departments in Texas, we've been protecting nest eggs since 1927.