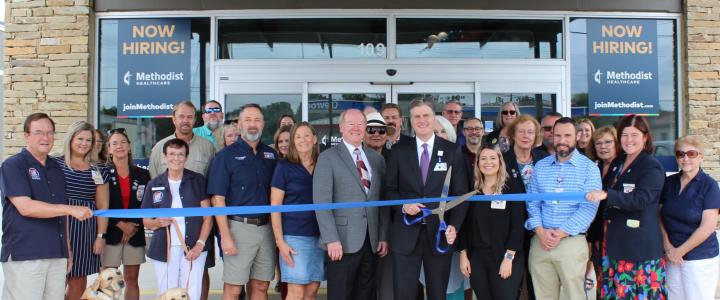 The Chamber welcomes Methodist ER | New Braunfels to the business community!

METHODIST ER | NEW BRAUNFELS
1850 W State Hwy 46 Ste 109
New Braunfels, TX 78132
sahealth.com



The mission of Methodist Healthcare is 'Serving Humanity to Honor God' by providing exceptional and cost-effective health care accessible to all. Furthermore, our vision is for Methodist Healthcare to be a world-class health care provider, continually raising the standards of performance excellence and advancing the health status of the community. In doing so, we acknowledge our values of Integrity, Compassion, Accountability, Respect, and Excellence.