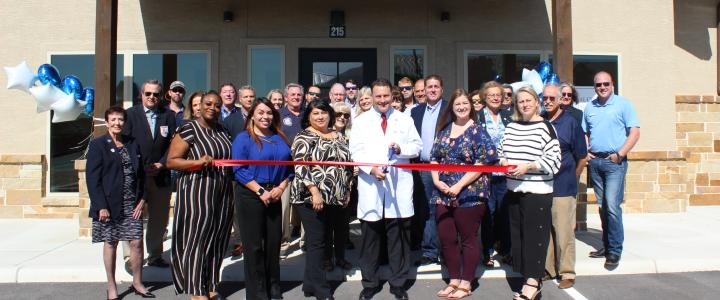 The Chamber welcomes Medical Center Ophthalmology Associates to the New Braunfels business community! 

MEDICAL CENTER OPHTHALMOLOGY ASSOCIATES
790 Generations Dr Ste 215
New Braunfels, TX 78130
(210) 697-2020
www.mcoaeyecare.com


When you have an eye-related concern, think of Medical Center Ophthalmology Associates (MCOA) first.

With medical eye doctors, a retina specialist, a pediatrics specialist, an ophthalmic pathologist and optometrists, we offer every aspect of eye care under one roof. We have 7 locations throughout San Antonio, Del Rio, Boerne, and New Braunfels. This means you and everyone in your family can expect total vision care and the expertise and experience needed to take on and care for any eye-related concern.

Our mission is to provide top-quality, comprehensive, state-of-the-art vision care; an outstanding patient experience characterized by compassion and commitment, and improved eyesight and quality of life for individuals and the community as a whole.