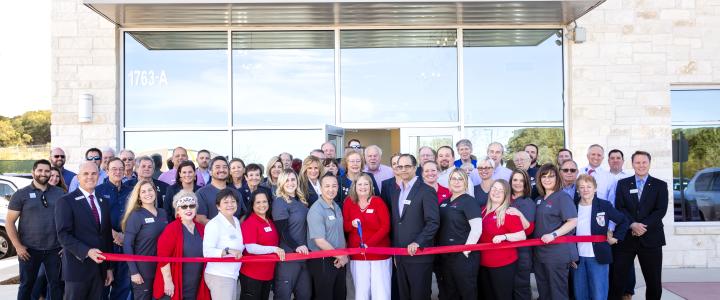 The Chamber welcomes Lstar Imaging to the New Braunfels business community!
LSTAR IMAGING
1763 Medical Way Dr
New Braunfels, TX 78132
(830) 625-7827

We are ready to serve you, New Braunfels!
At L-Star Imaging, we are neighbors caring for neighbors, ready to provide you with accurate, quick answers to your health questions using the most advanced and complete imaging services in the area. L-Star Imaging offers CT Scans, MRI, Radiology, DEXA, 3D & 4D Ultrasound, Mammograms and more! Our goal is to provide convenient, advanced imaging in a spa-like environment with a team you can count on...right here in New Braunfels!
MRI * DEXA * CT Scan * Radiology * 2D & 3D Mammogram * Bone Density Scan * Breast MRI & Ultrasound 
Conveniently located at 1763 Medical Way, behind Scholtzskys.