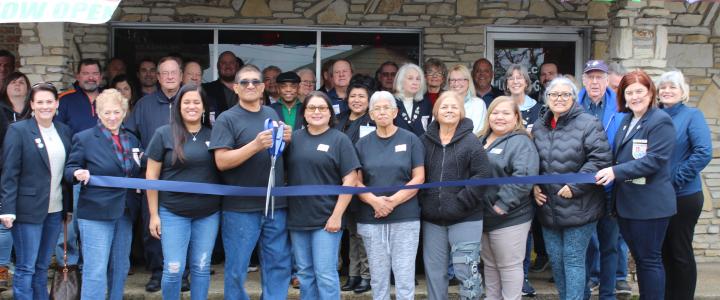 The Chamber welcomed Los Dos Garcias to the New Braunfels business community!

LOS DOS GARCIAS
1101 N Walnut Ave
New Braunfels, TX 78130
(830) 214-0108
www.facebook.com/profile.php?id=100085218648113

Los Dos Garcia's Mexican Restaurant was started by New Braunfels native, Roy Garcia Jr. and his wife Yolanda.  Roy is passionate about cooking and is excited to bring his flavor out in his hometown.  The restaurant features Mexican cuisine including enchiladas, fajitas, carne guisada, breakfast tacos, and much more.Their weekend menu includes menudo, caldo and barbacoa. Serving in the exact location as New Braunfels iconic Hanna's kitchen, they hope to follow in their footsteps in serving New Braunfels. Delivery options are available via Favor and daily specials on their Facebook page "Los Dos Garcias Restaurant".