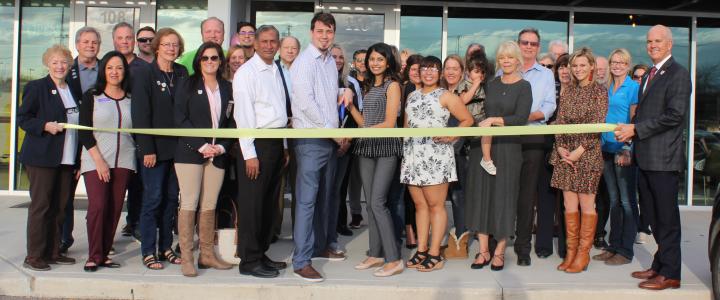 The Chamber welcomes Local Eyes Optometry to the New Braunfels business community!
LOCAL EYES OPTOMETRY
312 FM 306 Ste 110
New Braunfels, TX 78130
(830) 627-9272
localeyesoptometry.com



We figured 2020 would be the perfect year for us eye docs to establish ourselves in the local community!  Family owned and operated, we are here to help you with all your eye care and optical needs.  We offer comprehensive eye exams for all, contact lens evaluations,  ocular disease and emergency care, and much more.  While you are here, you will have the opportunity to explore our frame-boards whilst sipping on espresso, and discover beautiful frame selections ranging from RayBan and Costa del Mar...to ECO (bio-based resin, recycled metal) and Sea2See (recycled ocean plastic).  We are the first and only clinic in Texas to highlight the Sea2See movement.  
We look forward to welcoming YOU to our practice family!