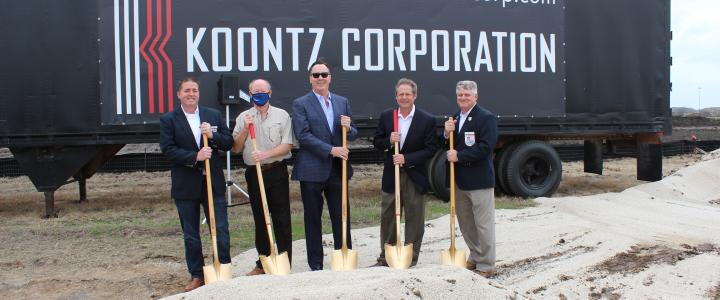 The Chamber celebrates with Koontz Corporation with a Groundbreaking for the new Moderno Apartment Homes project.
Look for the new location turning dirt between New Braunfels Utilities and Tri City Distributors, L.P. on FM 306!

Koontz Corporation
The Moderno Apartment Homes
451 FM 306
New Braunfels, TX 78130





Koontz Corporation, headquartered in San Antonio, is a commercial real estate company actively engaged in the development and construction of commercial properties throughout Texas and the Southwest. Since its inception, the Company has developed and constructed commercial real estate properties valued in excess of one billion dollars. The Company's development group has experience across a broad range of product types including office, medical office, multifamily, industrial, and retail.