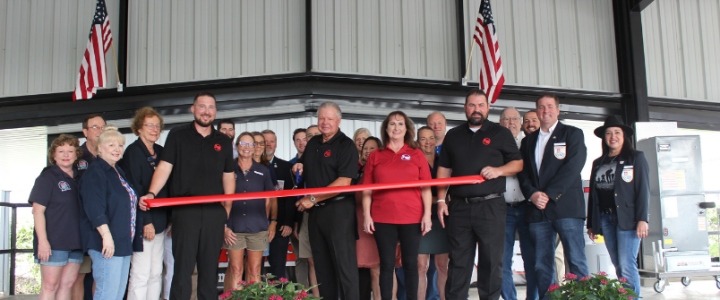 The Chamber welcomes Jon Wayne Services to the New Braunfels business community!

JON WAYNE SERVICES
8920 N IH 35
New Braunfels, TX 78130
(830) 632-9919
jonwayne.com
My name is Don Rackler, and as the owner of Jon Wayne Service Company, I thank you for your interest in my company. If you will give me a few moments, I would like to offer to you a brief history of my involvement in the home comfort industry in San Antonio.
I am the former owner of San Antonio Air Conditioning Company, which I started in 1986. My goal then is still my goal today: to provide the area's finest services and products in the home. I also wanted to employ the best people while giving them the best I could. After many years in the business, I thought I'd be ready for semi-retirement. I sold San Antonio Air Conditioning Company to a consolidator with big promises. It wasn't long before I realized that what I had wanted for my customers and employees was not what the consolidator had in mind, so I left the business all to them. There was a void left in the home service business, and that is why with the help of my wife Pam, and my sons Brandon and Jon Wayne, we founded Jon Wayne Service Company in 2001. We are a residential service and replacement company encompassing the Heating, Cooling, Plumbing, and Electrical fields. We focus on this segment of the business and strive for excellence in our specialty.
Today, Jon Wayne Service Company is proud to be one of South Texas' largest and fastest-growing service and replacement companies, with an excellent reputation for performance and as a place to work. Our management and employees work tirelessly to maintain and grow the business while providing the first-class service to which our customers have become accustomed. Their efforts are rewarded in ways few other businesses in the industry have thought about. Jon Wayne's over 250 employees enjoy a wide range of benefits, including health insurance coverage, 401K plans, and competitive wages. The company also provides continuing education in our very own Jon Wayne Academy, a first-class instructional facility that gives our employees a one-up on the competition with the newest and best technology.
Other surprising perks include a fully stocked gym with locker room and showers, a full-fledged car wash, a large fleet of top-of-the-line fully stocked trucks, a large, continually growing office space with several comfortable break areas, and a management style that encourages the growth of its employees within the company through detailed "Progression Ladders."
There is a level of pride that moves through every fiber of this company in all that we do. We never settle for second best, never settle for good enough, and always finish what we start. With that being said, we are also always looking for great people to help us meet our goals of excellence in service. We care about our employees and insist that our employees care about our customers.

Thank you again for your interest in Jon Wayne.
- Don "Pop" Rackler, President