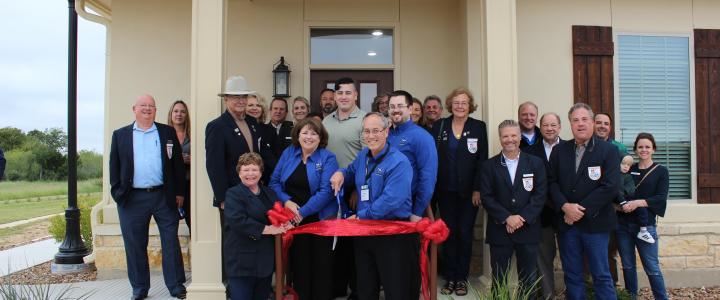 The Chamber welcomes Horizon Polymers, LLC to the New Braunfels business community!
HORIZON POLYMERS, LLC
1067 FM 306 Ste 204
New Braunfels, TX 78130

Horizon Polymers, LLC established in Texas in 2002, is involved in the import, export and domestic distribution of plastic resin and plastic film products. Specific traded products include polyethylene and polypropylene resins (pellets), polyethylene film and bags and polyethylene recycled and reprocessed resins.
 
One of the primary objectives for Horizon Polymers is working with domestic manufacturers and distributors whose key products include plastics bags. These plastic bags range from household to institutional use and could include garbage, shopping, and food handling bags.  Specifically, Horizon handles a wide range of can or bin liners, draw tape garbage bags, collection bags, sandwich bags, ice bucket liners and wicketed bags for food handling.
 
Horizon Polymers not only wholly supports, but is actively involved in the recycling of plastic bags. By reclaiming the scrap film from both manufacturers and consumers and then having it reprocessed or recycled into plastic pellets, it is possible for plastic bags to have a second and sometimes a third life.  
 
Horizon Polymers is headquartered in New Braunfels, TX and has an Asian regional office located in Hong Kong, China. Horizon has six full-time employees and operates through a network of sales agents and distributors.