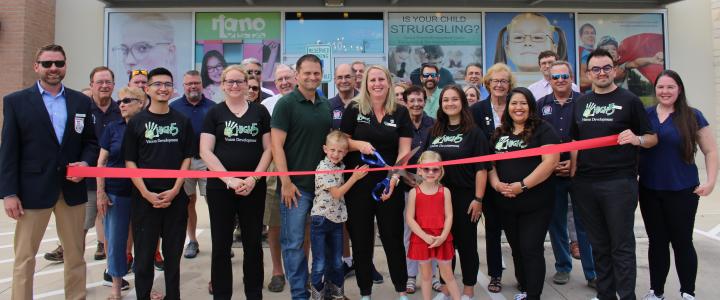 The Chamber welcomes High5 Vision Development to the New Braunfels business community!

HIGH5 VISION DEVELOPMENT
1928 W State Hwy 46 Ste 110
New Braunfels, TX 78132
(210) 507-7979
high5vision.com

We serve the New Braunfels area for their vision needs. Whether you need an eye exam, some new lenses, or vision therapy, we would love to help.
Our highly-rated team specializes in eye care and vision therapy for all ages. Vision therapy includes guided vision exercises that allow individuals to overcome vision impairments that impact their everyday life.
Book your appointment today!