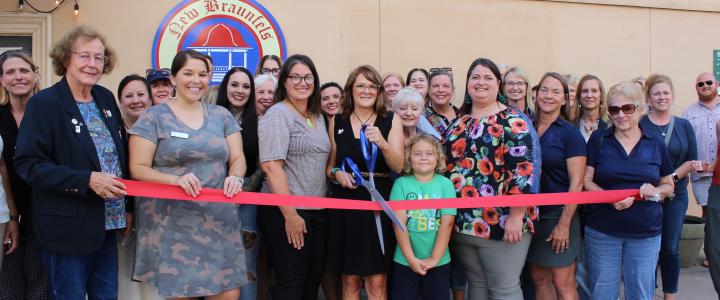 The Chamber welcomes Heartwood Marketing Solutions to the New Braunfels business community!
HEARTWOOD MARKETING SOLUTIONS
New Braunfels, TX 78130
(830) 481-9629
www.heartwoodmarketingsolutions.com

Heartwood Marketing Solutions is an established marketing agency in New Braunfels, Texas in it's fifth year in business and voted Best of New Braunfels in 2018, 2019, 2020, and 2021. Heartwood has local, national and international talent as a provider of expert marketing services that include sales funnels, websites, SEO, social media management, email marketing, graphics design, branding, advertising and public relations
We are obsessed about marketing so you don't have to be.
We handle your brand messaging, marketing plans, and lead generation first. Need a logo, photography, videography, social media, signage, marketing materials, public relations, or radio & tv ads? We can help you with that too!
We are a collective of creators. We design, develop, wonder, strategize, manage, idealize, optimize – and we do it because we are a passionate about results. Yes, we love a good story, an inspiring photo, a great business card, an amazing video – but most of all we love helping our clients.
What are you trying to do? Why are you doing it? Who are you doing it for? We know the answers to these questions and we're here to help you make sure your fans grow, your sales increase, your engagement happens, your awareness spreads, your love speaks, and your loyalty happens.
We're the go-to company for all your marketing needs. From graphics to photography to videography to social media to signage to marketing materials to public relations to radio and tv ads. We've got you covered!
Let's grow your business.