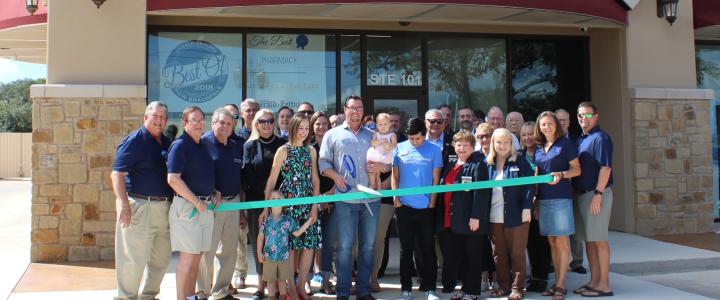 The Greater New Braunfels Chamber of Commerce welcomes the second location of Gruene Road Pharmacy at Hunter's Village to the business community!
GRUENE ROAD PHARMACY AT HUNTER'S VILLAGE
1929 W State Hwy 46 Ste 101
New Braunfels, TX 78132
(830) 221-9030​
www.grueneroadpharmacy.com​

Our mission is to offer personalized service to the community, whether that be for the physicians in the area or for patients. We specialize in compounding medication, prescriptions, stocking over the counter medications and housing neutraceuticals that are high in vitamins. 
We are just past Oak Run Pkwy on 46 to the left going out of town. We would be happy to see you! Give us a call or stop on by.