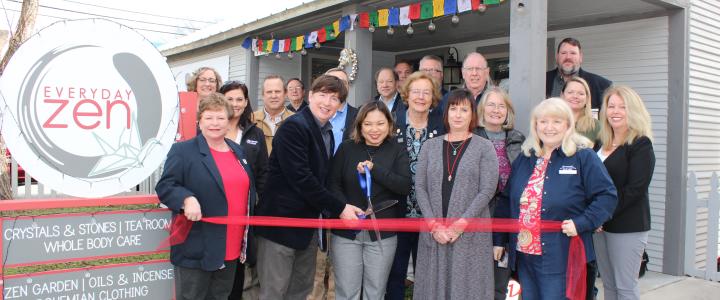 The Chamber welcomes Everyday Zen to the New Braunfels business community!
EVERYDAY ZEN
1305 W San Antonio Ave
New Braunfels, TX 78130​​


Everyday Zen is full of gifts designed to Lift the spirit and create serenity. They have a tea room and meditation area for patrons who sign up.
Here are a few items you can expect to see there: Candles - Fine Incense - Kimono jackets - Meditation Cushions - Japanese Tea Sets - Salt Lamps - Books - Music - Salt Lamps - Nepal Crafts - Wall Hangings - Windchimes & Bells - Balinese & Indian Textiles - Singing Bowls - Meaningful Jewelry - Crystals & Rocks - table water fountains - Hanging Tapestries.