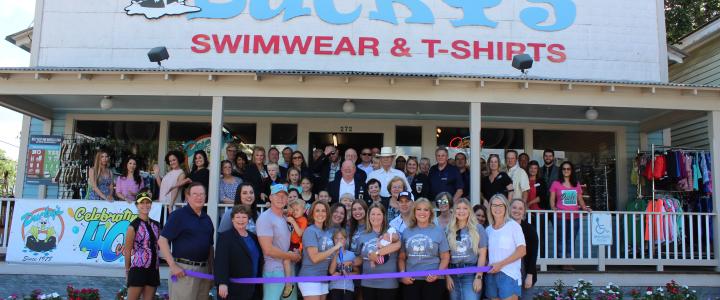 Ducky's is celebrating 40 years in business this year. Go by and shop for great deals on awesome river merchandise!

Ducky's 
272 S Union Ave
New Braunfels, TX 78130
(830) 609-7422
www.duckysswim.com

Doug started the Ducky's business in 1978, which became the store so many locals and tourists have come to know and love. Doug treated his employees like family and loved to tell stories to his customers that came to visit the store. Unfortunately, he was diagnosed with Stage 4 Pancreatic Cancer just two days before Christmas of 2016, and he peacefully passed away in his home on July 15, 2017. His two daughters, Rachael Sandahl and Renee Nalls are excited and honored to continue the success and legacy of Ducky's.