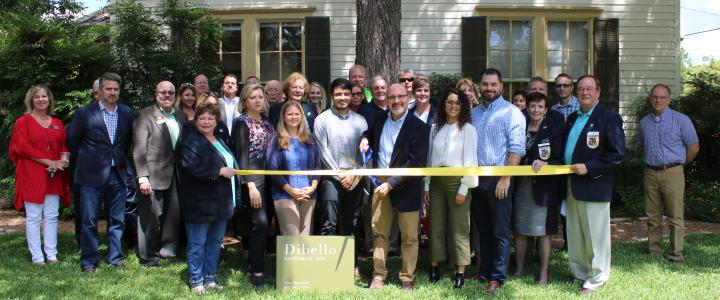 Dibello Architects, PLLC is happy to announce their expansion and growth in the New Braunfels business community! Check out the fine work and quality Dibello Architects has to offer.
Dibello Architects, PLLC
388 Comal Ave
New Braunfels, TX 78130
(830) 643-1195
www.dibelloarchitects.com 
About Dibello Architects, PLLC: 
A regional residential architecture practice, Dibello Architects, PLLC is known for its vernacular, traditional, and classically influenced homes. The firm values quality over quantity, providing home design services to clients who want to be closely involved in the process. Our custom home projects are located both in-town and in the country--whether on ranches, estate lots or the waterfront. We specialize in new and remodeled houses, as well as barns, accessory buildings, master planning of ranches and vacation compounds.
Located near downtown New Braunfels in a Victorian house, we strive to make the home design and construction process rewarding and engaging for us and our clients.