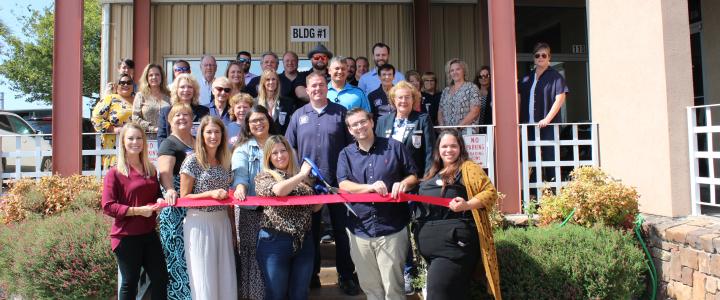 The Crisis Center of Comal County celebrates the opening of their new Comal Thrift Shoppe located on S IH 35!

Comal Thrift Shoppe presented by Crisis Center of Comal County
3702 S IH 35 Ste 110
New Braunfels, TX 78130
crisiscenternb.org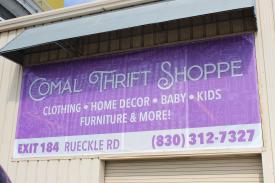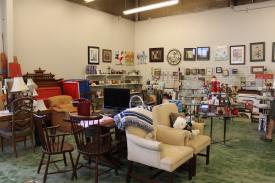 The mission of the Comal Thrift Shoppe is to provide affordable high-quality clothing, jewelry, housewares, furniture, and more to Comal and surrounding counties so that we may better serve survivors of domestic and sexual violence as well as women and children experiencing houselessness.
Thanks to a surplus of donations from our wonderful community, the Crisis Center of Comal County is thrilled to announce the launch of the Comal Thrift Shoppe, which opened September 16th, 2021. Once they arrive, our clients go through and choose everything they may need from our collection of item donations. Then, our staff and volunteers sort through each piece to curate a high-end collection to be housed at the Comal Thrift Shoppe. People are then free to shop the pieces at their leisure and can take pride in knowing that the proceeds from their purchases directly fund our programs and services. 
The programs and services that benefit from the Comal Thrift Shop include a robust children's program, a 24/7/365 crisis hotline and response team, individual and group counseling, transportation services, medical care and referrals, SAFE accompaniments, legal advocacy, and court accompaniments, protective order assistance, prevention education and awareness initiatives for the community, peer support groups, specialized trauma-informed training for local law enforcement, and so much more. 
We are thrilled to have a new opportunity to serve our community, and we look forward to growing our partnership with you. See you at the Comal Thrift Shoppe!