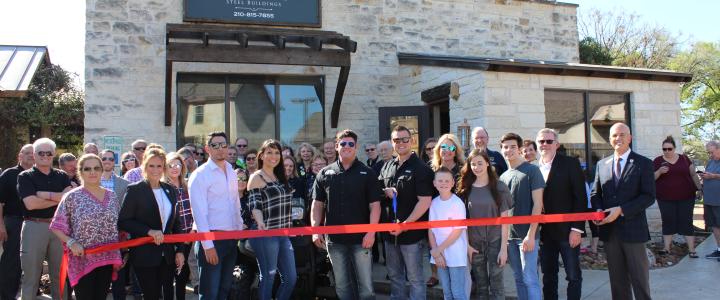 The Chamber welcomes Canyon Steel Buildings to the New Braunfels business community!
CANYON STEEL BUILDINGS
1198 Gruene Rd Ste C
New Braunfels, TX 78130
(210) 815-7855

Located just next to Inferno's Pizza, Canyon Steel Buildings' office is home to the reception and meeting space for this growing steel fabrication company. Anything from metal sheds to the development of a new vacation home, Canyon Steel Buildings can help you draw up what you need.
For Years we have been fabricating high quality steel buildings all over Texas. Over the years we have learned a few things, but none more important than treating people right. Whether you need a commercial or residential steel building, we treat everyone with the same integrity, that is why we do not compromise on quality, no matter what your budget. Big or small, your building will be built with the exact same quality as the rest! We love being apart of South Texas and enjoy working for our customers and seeing some of the most beautiful properties Texas has to offer. If your in the Market for a steel building, please speak to us so we can guide you with the years of experience we can offer.