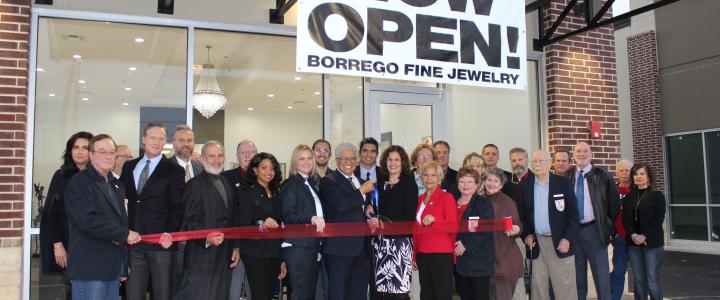 The Chamber welcomes Borrego Fine Jewelry to the New Braunfels business community!
Conveniently located on W Highway 46, Borrego Fine Jewelry is the next generation of hill country jewelers. Besides the sale of beautiful designer jewelry, their services include custom wedding rings, appraisals, watch repair & battery replacements. Stop by the gorgeous location of Borrego Fine Jewelry and find what you've been missing in your collection!
BORREGO FINE JEWELRY
2188 W Hwy 46 Ste 101
New Braunfels, TX 78132​

Borrego Fine Jewelry Commercial from LNB broductions on Vimeo.