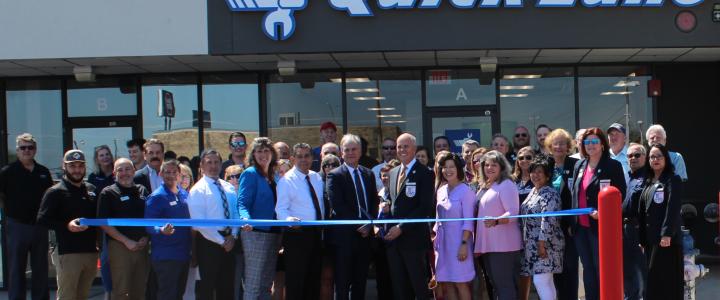 The Chamber welcomed Bluebonnet Motors' New Quick Lane Fleet and Truck Center at 201 S IH 35​!
Bluebonnet Motors
Quick Lane
Fleet & Truck Center
201 IH 35 S, New Braunfels, TX 78130
(830) 606-8597

Your time is valuable, and your vehicles are the backbone of your business. Our priority is to keep your 
vehicles and business moving!

We work with you to establish service maintenance intervals that meet your budget and schedule. 
Additionally, we inspect your vehicle to alert you of any impending maintenance or service recalls.
Quick Lane® prices are competitive and the major tire brands are backed by our Low-Price Tire guarantee.
Our Factory-Trained Technicians use quality Motorcraft® and OEM parts.

We've got you covered with everyday services and repairs on everything from brakes to batteries and more.