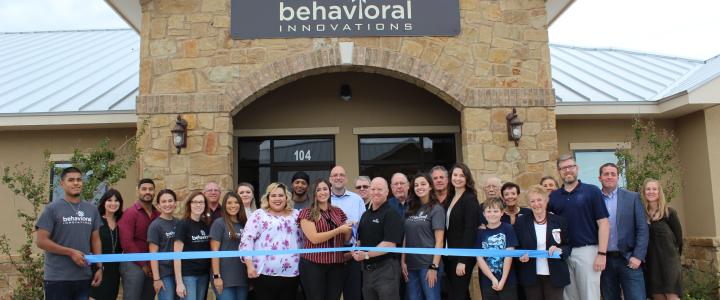 The Chamber welcomes Behavioral Innovations to the New Braunfels business community!
BEHAVIORAL INNOVATIONS
475 Oxford Dr Ste 104
New Braunfels, TX 78130

Behavioral Innovations creates lifelong developmental change through evidence-based practices, such as Applied Behavioral Analysis (ABA), Speech Therapy and Occupational Therapy (OT) to children with autism and other special needs.
If you know someone with a child who has autism or if you are concerned about the development & mental health of a child, give them a call today!