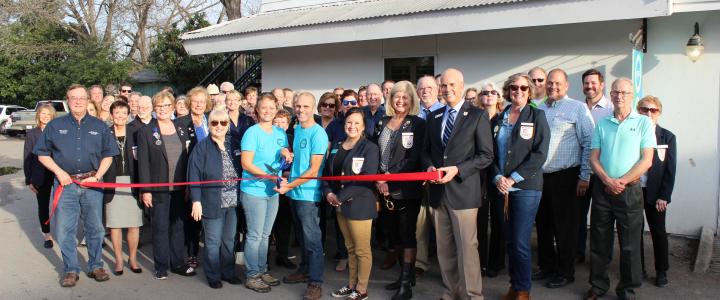 The Chamber welcomes Ashtanga Yoga Shala New Braunfels to the business community!

ASHTANGA YOGA SHALA NEW BRAUNFELS
251 S Seguin Ave Ste 110
New Braunfels, TX 78130
www.ashtangayogashalanb.com 


                           
Ashtanga Yoga Shala New Braunfels is a wonderful new studio that teaches the Ashtanga Yoga practice, weekly meditation, and other exciting mindful classes. Gebhard Ebert is an authorized level 2: Ashtanga Yoga Teacher giving classes 6 days a week in their new studio, located just behind the Alpine Haus Restaurant. Check out their website for more on background, history, guidelines, and events to get started!