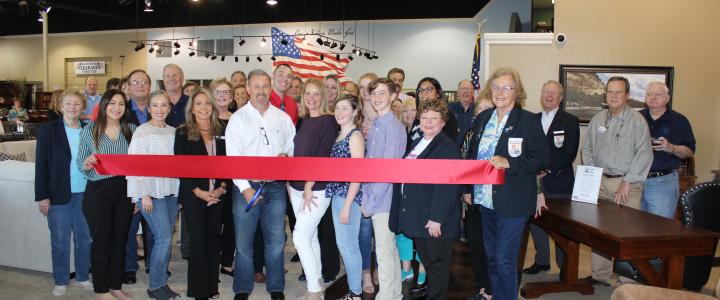 The Chamber of Commerce welcomes Amish Oak in Texas to the business community!
AMISH OAK IN TEXAS
1145 Loop 337 Ste 100
New Braunfels, TX 78130

Woodworking…the art of cutting, sanding, carving, turning, bending, joining and finishing natural wood species to create something useful, beautiful and totally unique. Amish woodworking skills are passed down from generation to generation. Oak, Maple, Hickory, Elm and other native woods are carefully selected and painstakingly crafted into functional works of art for the home. The Amish are part of a culture steeped in tradition. They are raised to use their hands to work hard, give nothing less than their best and believe that all they need to sustain them and their families is found in nature's bounties. Parents have passed on to them the skills and trades that have survived for many generations. Our Team at Amish Oak In Texas invite you to stop by one of our showrooms today and see firsthand the heirloom quality and beauty of what just might be the last piece of furniture you ever have to buy! It's just that good!