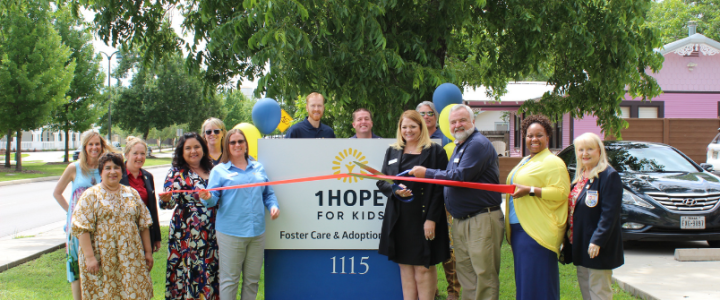 The Chamber welcomes 1HOPE for Kids to the New Braunfels business community!

1HOPE for Kids
1115 W Bridge St
New Braunfels, TX 78130
(210) 910-6533
www.1hopeforkids.org





1HOPE for Kids is a faith-based foster/adopt agency, whose mission is to provide hope and do everything possible to serve the needs of orphans and the families serving them in Bexar, Comal, and surrounding counties.

Volunteers Wanted! Email: servNB@1hopeforkids.org to help assist in volunteer needs today.

Defenders Wanted! Visit 1hopeforkids.org/defender, to provide financial support to the defender program.

Donation items serving foster and kinship families can be donated to MichelleS@1HOPEforkids.org or call (830) 488-7283. Items listed below are needed for the New Braunfels Foster Closet organization.
New Socks
New Underwear (Sizes 2T to 14-16)
Hangers
Infant Car Seats
Cribs
Toddler Beds
Crib Mattresses
We have an orphan crisis in our country. Here in South Texas, the situation is no better. In response to this crisis, we formed 1HOPE for Kids (formerly 4KIDS of South Texas) with the simple goal of doing everything possible to serve the needs of orphans and the families that serve them. While serving as foster parents, learning to meet the needs of the children in our homes, the founders of 1HOPE became acutely aware of the immense crisis children in our region are facing. We're here to work with you and for you, providing support at every stage.