The Retirees Are Progressive (RAP) Council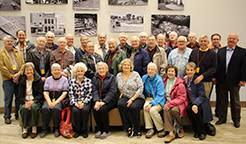 will meet on Wednesday, September 18, at 9:00 a.m. in Honors Hall for their regular monthly meeting. City of New Braunfels Parks and Recreation Director Stacey Dicke will give a recap of the summer season and an update on current and future activities of her busy department.
The RAP Council consists of individuals who have retired or are partially retired. The council provides an opportunity for retirees to continue contributing their expertise to economic and community development. For more information on this committee or any of the Chamber's committees, visit www.CommitteesInNewBraunfels.com.