Randy Moczygemba is Superintendent of New Braunfels Independent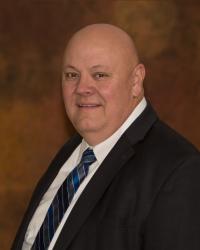 School District.  He was employed by NBISD in 2007 as Assistant Superintendent for Business and Operations. In 2009 he was promoted to his current position.
Moczygemba holds a Masters in Education and Bachelor of Science, both from Texas Tech University. He has been in education for 33 years. He began his teaching career in 1985 as an Agricultural Science Teacher.  He has held multiple administrative positions in other districts including Superintendent, Assistant Superintendent, Principal and Assistant Principal.  He also served as a school board member at Lamesa ISD.
Randy is married to Stephanie Moczygemba and they have two daughters, Candice Cross and Charlcy Nichols, who are both educators.  They are also proud grandparents of Emerson Cross, Addison Cross, Mason Cross, Jackson Nichols, Graceyn Nichols, and Harrison Nichols. The Moczygemba's love to spend time with their family on the farm in New Braunfels and traveling with them on various RV trips throughout Texas and across the nation.
He is a member of The New Braunfels Noon Lion's Club, The New Braunfels Chamber of Commerce and Oakwood Baptist Church. In his spare time, you will find him growing and canning vegetables, making home-made sausage and jerky, and raising a variety of livestock, all with the intent of providing learning opportunities for the grandkids.