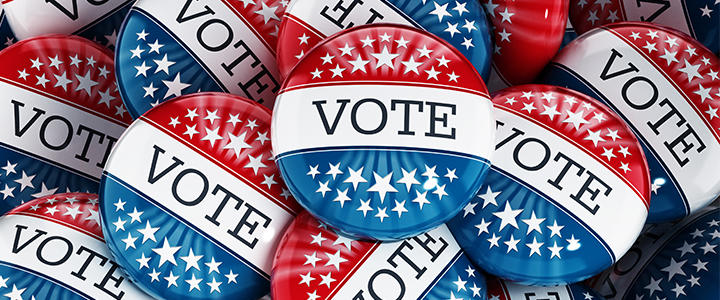 The May 22 primary runoff election day is Tuesday. If you did not have the opportunity to vote early, the Chamber encourages all residents to cast their vote on election day! Polling will occur from 7:00 a.m. to 7:00 p.m. at the following locations:
• Comal County Senior Citizens Center, 655 Landa St, New Braunfels
• Christ Presbyterian Church, 1620 Common St, New Braunfels
• Comal County Courthouse, 100 Main Plaza, Room 101, New Braunfels
• Bill Brown Elementary School, 20410 Hwy 46 West, Spring Branch
• Tye Preston Memorial Library, 16311 South Access Rd., Canyon Lake
• Comal County Offices - Bulverde Annex, 30470 Cougar Bend, Bulverde
• Jay F. Feibelman Garden Ridge Community Center, 9500 Municipal Parkway, Garden Ridge
• Church In The Valley, 14181 FM 306 at Canyon City, Canyon Lake
There are no local runoffs to select party nominees for the November general election; however, Republicans and Democrats both will be selecting a nominee for the U.S. House District 21 seat held by the retiring Lamar Smith. Republicans will also cast ballots for Place 6 of the Third Court of Appeals, while Democrats will select a nominee for governor.
Click here for sample ballots, the list of Election Day polling places and more.