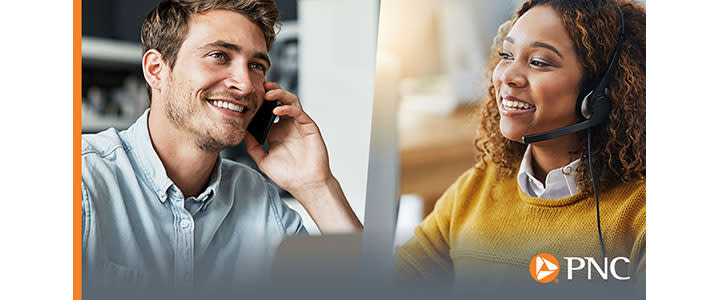 Despite the pandemic, PNC Bank is still recruiting for several hundred business-critical positions in the newly constructed Customer Care Center located in New Braunfels, Texas.
"We are proud to show our commitment to the New Braunfels community, especially during this time of economic crisis and uncertainty," explains Site Leader, Kyla Stubbs. "PNC is leveraging creative solutions to hire, train and onboard hundreds of new employees in this era of social distancing."
Recruiting – Learn more about career opportunities at www.pnc.jobs. Search for Job Requisition: R020426.
Interviewing – Phone and/or video interviews provide the greatest flexibility and safety for eligible candidates.
Training & Onboarding – With equipment provided by PNC, temporary accommodations allow newly hired employees - who can meet confidential space and technology requirements - to experience training and onboarding from their home environment, without ever setting foot into the new facility.
Starting in May, multiple training classes occur monthly throughout 2020. Care Center consultants and leaders in the New Braunfels site will be preparing to provide solutions and financial well-being guidance to PNC customers.
While the formal opening date for the New Braunfels Customer Care Center remains fluid during these uncertain times, trained employees may have the opportunity to temporarily work from home until this global health crisis is resolved. "When the time is right, we look forward to safely transitioning our employees into our new, state-of-the-art facility," concludes Stubbs.
Learn more about career opportunities at www.pnc.jobs.
©2020 The PNC Financial Services Group, Inc. All rights reserved. PNC provides equal opportunity to qualified persons regardless of race, color, sex, religion, national origin, age, sexual orientation, gender identity, disability, veteran status, or other categories protected by law.