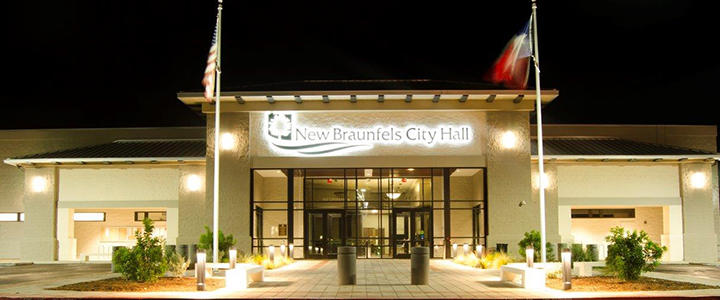 The New Braunfels City Council will meet Monday, February 25 at 6:00 p.m. for their Regular Meeting at 550 Landa Street. If not attending, the meeting can be viewed on Spectrum Enterprise channel 21 or AT&T U-Verse channel 99. The agenda includes three proclamations, one presentations, 11 items on the Consent Agenda, two of which are ordinances, and 11 Individual Items For Consideration, including proposed rezoning of multiple areas in New Braunfels.
The meeting will begin with three proclamations including Teen Dating Violence Awareness Month and Comal County Habitat for Humanity 25th Anniversary, followed by a presentation on the City's Adopt-A-Spot river clean-up program.
The Consent Agenda includes appointment of individuals to the Impact Fee Advisory and Community Development Advisory Committees, and approval of a few annual contracts including legal bond counsel services and school crossing guard services, among other items.
The Individual Items for Consideration include amending an ordinance to include paid parking on the north side of East San Antonio Street and at Hinman Island Drive annually from May 1 through Labor Day, and six ordinances for proposed rezoning, among other items.