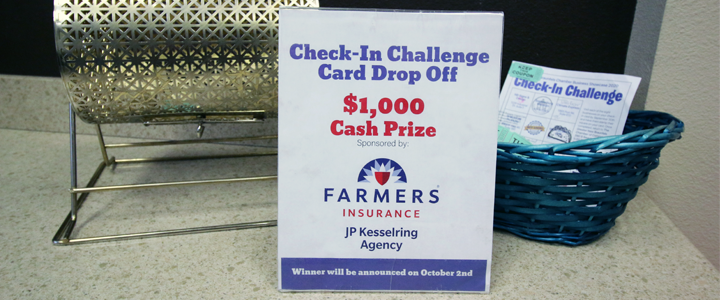 The New Braunfels Business Showcase grand prize drawing is $1,000 cold hard cash! Thanks to a sponsorship by the Farmers Insurance Office of JP Kesselring!
The businesses participating in the New Braunfels Business Showcase have been preparing all summer to show off for you. Now it is your turn to join in the fun and its easy as 1, 2, 3.
1. Stop by the Chamber office (located at 390 S. Seguin) to pick up your official New Braunfels Business Showcase swag bag. Inside you will find an assortment of treats from participating businesses as well as a Check-In Challenge card.
2.Take the Check-In Challenge card to each business listed and have them check you off with a stamp or signature. While out completing your card, enjoy the great businesses that New Braunfels has to offer.
3.Return your completed card to the Chamber office by Wednesday, September 30 for your chance to win $1,000 cash!
Stay connected to the show by liking The New Braunfels Business Showcase on Facebook.
View the online edition HERE
Thank you to the Presenting Sponsor of the New Braunfels Business Showcase