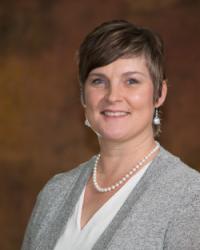 by Natalie Rougeux
2016 Chair of the Board
My recent reflections in my role as Chair have revolved around the concept of leadership.  When I use the term "leadership," I do not mean merely leading people or running an organization.  Rather, when I think of "leadership" New Braunfels style, I think of servant leadership – caring for people and community, the more able serving the less able.
What are some examples of servant leadership in New Braunfels?  For starters, there is Leadership New Braunfels (LNB), which has and will continue to instill the values of servant leadership in its students.  The 2016-2017 LNB class has been named and will be formally introduced to the community at the LNB Leaders Reception on October 4 at the New Braunfels Civic Center.
The LNB Class of 2016-2017 is the 25th leadership class to be hosted by the Greater New Braunfels Chamber of Commerce.  Many of its graduates have gone on to be mayors, city council members, county commissioners, Chamber leaders, and other key members of our community.  Their leadership also continues through the LNB Alumni Association.  This year, the alumni association will be heading up a 25th anniversary project that will raise funds to update Honors Hall.  The association is also hosting the LeadershipLab series, which provides training in leadership skills for citizens and alumni.  In this month's LeadershipLab on October 4 (a sellout), Glenn Shepard will present "How to Supervise People and Lead a Team".
Also in October, the Braunfels Foundation Trust (BFT) will be honoring this year's Living Legends:  Clinton Brandt, Lucille Garcia, and Iris Timmermann Schumann.  They are the 12th class to be honored by the BFT, with this year's celebration occurring during lunch on Monday, October 3 at the McKenna Center.  The honorees, both past and present, are true leadership legends.  Their commitment and contributions to New Braunfels are unparalleled.
The Braunfels Foundation Trust is itself an example of excellent servant leadership within our community.  Specifically, the BFT raises funds to support vocational and technical training through student scholarships.  It also provides facilities for Communities in Schools (CIS) of South Central Texas.  And, speaking of CIS, last week's "Dining with the Stars" at McAdoo's was an impressive display of giving back by local leaders, whose contributions will benefit countless local students.  Plus, it was fun!
Finally, I recently had the distinct privilege of hosting the Chamber's luncheon to honor past Honors Hall Award recipients.  These individuals, whose pictures hang in Honors Hall as a tribute to them and their leadership, were selected because of their long-term community involvement.  Take the time to read about them and their accomplishments – the letters bestowing their awards are available at http://innewbraunfels.com/chamber/about/awards-recognition/honors-hall/.  They inspire me, and I know they will inspire you.
These are just a few examples of servant leadership that have recently crossed my path.  I could list thousands more, both large and small.  I encourage you to be on the look-out for opportunities to be a servant leader, whether it's working on the City's comprehensive plan, volunteering for a local organization, or joining a board.  More importantly, give a quick "thank you" to those whose leadership has inspired you or otherwise impacted your life.  That's what community is all about.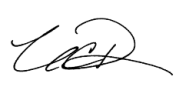 Natalie Rougeux
Greater New Braunfels Chamber of Commerce, Inc.
Chair of the Board