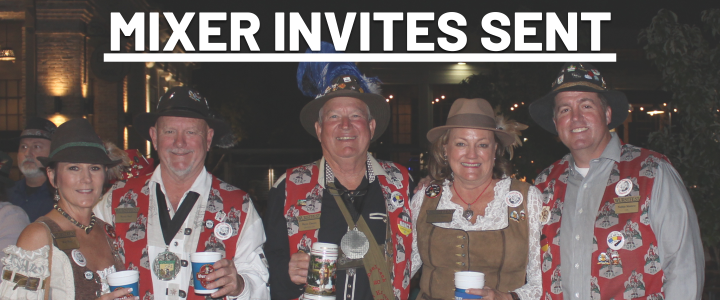 CHECK YOUR MAILBOX
The November 2022 Membership Mixer invites have been sent via mail to chamber members as of Friday, October 21st. These physical invitations are required for entry into the mixer to be held at Wurstfest on November 8th, 2022 from 5:30p.m. to 7:30 p.m.
Please note that the invitation will read:
"CHAMBER MIXER INVITATION
DO NOT DISCARD"
Thank you to our mixer sponsor, the Wurstfest Association of New Braunfels.