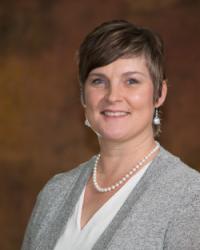 by Natalie Rougeux
2016 Chair of the Board
As a Navy veteran, the wife of a career Navy man and veteran, and the mother and mother-in-law of a Navy son and his Air Force wife, it should be no surprise that Veteran's Day is one of my favorite holidays. I hope you took some time over the weekend to honor those who have done so much for our country.
As a veteran, I can also attest that there is no better place to live than in New Braunfels and no better Chamber of Commerce when it comes to recognizing the importance and sacrifice of our military. For those of you who were at Wurstfest last week for the Chamber of Commerce mixer and at the Wurstfest Salute to Veterans that followed, you know what I mean. There was hardly a dry eye in that big old hall.
So, yes, November is all about Wurstfest and our ten-day salute to sausage. It is a time when the community comes together and welcomes visitors to our town for good beer, good food, and – more importantly – community. It is priceless.
But, November is also about remembering our veterans and honoring those who continue to serve our country. If you have the chance, visit with veterans, both young and old, about their experiences in the military. From personal experience, I can tell you that almost all veterans like to talk about their time in the military. But, even if they don't want to talk about it, they always appreciate a thank you.
Also, don't just thank our veterans in this month of remembering and honoring. Join us at the Chamber for our quarterly Airman of the Quarter reception at Honors Hall, where one airman from Randolph Airforce Base is honored for his or her exceptional service to our nation and region. Better yet, join the Chamber's Military Affairs committee.
Airmen who are recognized by the Chamber's Military Affairs committee are given gifts from area businesses, cash, and even a key to the city. More importantly, they are thanked. They are honored. And every single one of them, plus their families and chain of command, greatly appreciate the tremendous value that our community places on their service. I am confident that New Braunfels becomes, in that moment, their favorite city in America. It is also, undoubtedly, one of the many reasons that so many of our veterans return to this region to retire.
So, here's a salute to sausage, beer, and friends.   And, whether you sing "Anchors Aweigh," "The Army Goes Rolling Along," the U.S. Marine Corps hymn, the "Wild Blue Yonder," or "Semper Paratus," or have a loved one who has served in the U.S. Armed Forces, I salute you.   Your Chamber salutes you. You have given one of the greatest sacrifices one can give to your country. Thank you for your service.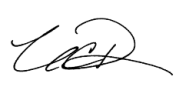 Natalie Rougeux
Greater New Braunfels Chamber of Commerce, Inc.
Chair of the Board