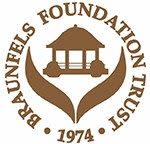 The Braunfels Foundation Trust needs your help in identifying the next class of Living Legends of New Braunfels. The BFT Annual Celebration Luncheon featuring the 13th Class of Living Legends of New Braunfels is set for October 2, 2017, at the McKenna Events Center. The Braunfels Foundation Trust honors up to three Living Legends each year and needs your assistance in identifying the Living Legends for 2017.
In recent years, the word 'Legend' has come to refer to any person whose name promises to be particularly enduring. A New Braunfels area Living Legend will have made a significant contribution to this immediate area, state, or nation. This person shall reside in the area and be widely known for making a difference through their certain and well-known accomplishments.
To nominate an individual for consideration as a Living Legend, please complete the nomination form to explain why you think this person should be selected. Please limit your submittals of nominees to no more than three total. Please use separate nomination forms for each nominee. Nominations will be accepted through June 30, 2017. Nomination forms are also available at the Chamber office at 390 S. Seguin Ave.
Nominations can be emailed to bftdebbie@outlook.com or mailed to BFT, P.O. Box 311417, New Braunfels, Texas 78131-1417, Attn: Debbie Meek or delivered to 390 S. Seguin Avenue, New Braunfels, and postmarked by June 30, 2017.
Questions: Contact Debbie Meek at 830-708-2906 or bftdebbie@outlook.com.