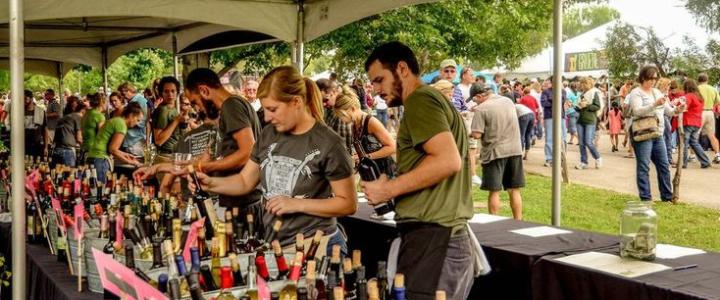 This weekend in New Braunfels, we have not one, but TWO wine events. Annually, the Gruene Historic District hosts their Gruene Music & Wine Festival and The Downtown Association of New Braunfels hosts the Wine Stroll, and this year they fall on the SAME weekend. This gives wine connoisseurs, music lovers, and New Braunfels fans the perfect way to end a long week!
The Gruene Music & Wine Festival
This festival has been around since 1987 as a small fundraiser for the United Way of Comal County, but over the years, it has grown exponentially in funds raised for the organization.
United Way of Comal County assists in improving the quality of life for the county's people by generating resources for the community. We hope you can be there to support their mission and OUR community!
The festival will take place from October 5th through October 8th. Get your tickets today!

The Downtown Association's Wine Stroll
October's First Friday and the annual Wine Stroll will be happening on Friday, October 6th from 5 PM to 8 PM! There is no better way to explore Downtown New Braunfels than with a glass of wine (or beer). There will be dozens of Downtown businesses open for your sampling experience.
A DTA commemorative glass is REQUIRED to participate in the Wine Stroll. There will be no free samples this year, so make sure to purchase your wine or beer glass which comes with your Passport. On Friday, get your Passport stamped at as many wine stops as possible for a chance to win amazing prizes and gift cards.
Get your DTA commemorative wine or beer glass below!