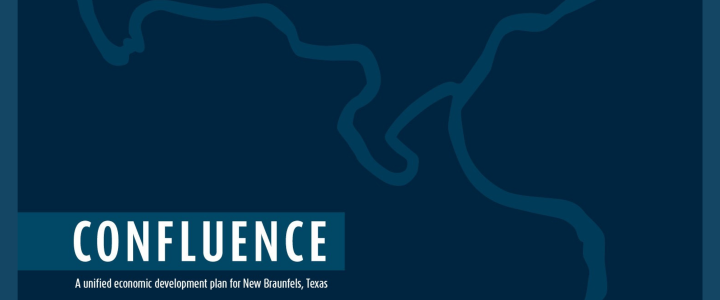 The public-private partnership for economic development in New Braunfels announced a new strategic plan at the May 17 quarterly investors meeting of the Greater New Braunfels Economic Development Foundation (GNBEDF). In addition to the GNBEDF, this partnership includes the Greater New Braunfels Chamber of Commerce (the Chamber), the New Braunfels Economic Development Corporation (NBEDC), the City of New Braunfels, Comal County, and New Braunfels Utilities (NBU). 
The process for developing the plan began at the start of 2022 with a Community Assessment that examined New Braunfels' data and competitiveness, combining original research and input from businesses, residents, and community leaders to help identify potential threats and opportunities.  
The plan has six strategic priorities: 
Attract quality jobs in target industries 
Create competitive office & industrial spaces 
Support the success of startups 
Align & optimize workforce assets 
Improve mobility & transportation options 
Execute proactive land use & development strategies.  
The development of the plan was facilitated by Matt Tarleton, a notable consultant in economic development, with representatives and stakeholders from the partner entities serving on the steering committee. 
The plan is a five-year strategy and implementation will formally begin in 2023. The plan is titled the Confluence Economic Development Strategy.  
"On behalf of the New Braunfels EDF, I am extremely proud of the form and substance of Confluence," said Patrick Rose, 2022 GNBEDF Chair. "This plan appreciates the tremendous authenticity of New Braunfels and recognizes the fact that one of the greatest legacies we can provide to current and future generations is a greater number of high wage and high skill jobs located right here in our community." 
Confluence, which is defined as the "junction of two rivers" or "an act or process of merging," not only represents New Braunfels' unique geography, but illustrates these various partnerships coming together to influence these desired economic outcomes.  
"Executing a plan of this magnitude is only possible through public-private partnership," said Ian Taylor, Chief Executive Officer with NBU and 2022 Chair of the Chamber. "It will take all of us working together in alignment to advance our shared economic development goals."