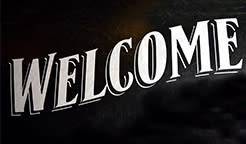 New members who joined May through July are invited to a New Member Reception in their honor on Tuesday, August 22 at the Villa at Gruene from 4:30 to 5:30 p.m. They will get to meet other new members and be greeted by Chamber Board Members, Committee Chairs and Vice Chairs, Blue Coats and Chamber staff.
Chair of the Board Brandon Dietert will welcome all new members and give a brief description of the programs and committees members can get involved in. New members will then be given the opportunity to briefly introduce themselves and their place of business to the crowd. New members are welcome to bring brochures for display. This event is sponsored by Comaltex Insurance Agency, Inc., Detex Corporation, Halo Branded Solutions, Rougeux & Associates PLLC, Sophienburg Archives & Museum of History and New Braunfels Family YMCA.
If you are a new member during this time frame and have not received your invitation. Please contact Jennifer Watson at Jennifer@InNewBraunfels.com.