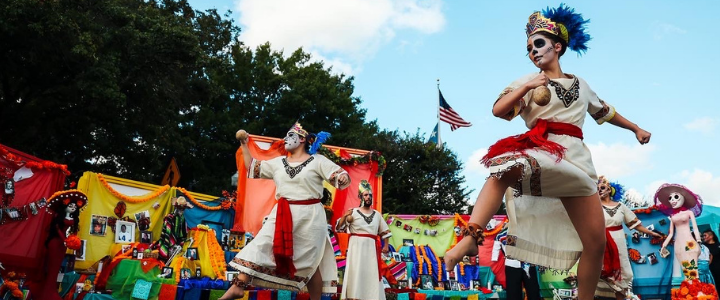 The Chamber's Hispanic Business Alliance hosted the 5th Annual Dia de los Muertos Festival on Saturday, October 23 from noon to 10:00 p.m. in downtown New Braunfels. This free community event highlighted Hispanic culture including local food, drinks, arts & crafts, more than 60 vendor booths, shopping and live entertainment for the thousands of attendees that enjoyed the festival.
The entertainment was top-notch with two stages featuring Tejano and local Americana artists for the entirety of the festival, including mariachis and dancers, and more than 10 bands. The day was filled with plenty of entertainment for the whole family!
The annual Dia de los Muertos festival is the HBA's biggest fundraiser of the year and the money made from the festival is used to support the HBA's small business grant fund, scholarships, and quarterly HBA events. 
Thank you to all sponsors and volunteers that helped make this year's festival a success!