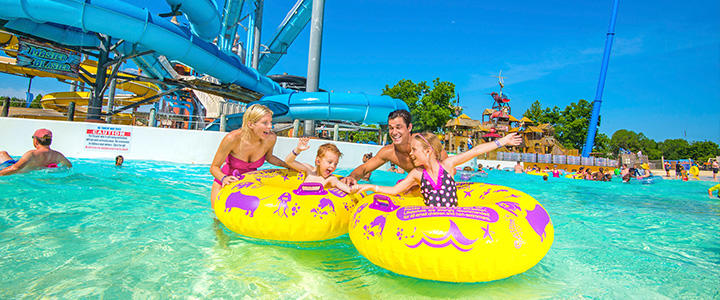 Ramping up for the summer season in New Braunfels is in full swing. Area attractions are hosting job fairs and securing staff in order to best serve the more than 1 million guests expected to visit over the summer. Nice weather the last several months has left the rivers in pristine condition and area attractions are gearing up for a summer of excitement and family fun.
A good sign for New Braunfels' prospects for in-state travel: auto travel in Texas will be less expensive this summer than other states with Texas listed in the AAA National Gas Price Comparison as one of the nation's top 10 least expensive markets. AAA also notes that 62% of travelers in the south are more likely to make plans for a family trip this year with road trips making up more than 53% of those trips.
The City of New Braunfels has taken a big step forward in working to collect applicable taxes from local lodging facilities. The City recently accepted a proposal from LodgingRevs to assist with providing streamlined hotel occupancy remittance and compliance services. This service will identify properties, verify compliance, monitor listings, notify properties, report booking data, and overlay permitting and licensing requirements. The system should be fully functional well before peak season.
A couple of the big tourist attractions in New Braunfels are boosting their appeal with some special additions. Schlitterbahn will have Bonus Days on select days in April, May and August. Bonus Days give fans the ability to enjoy the east park, including the Blastenhoff, Surfenburg, and Tubenbach sections, at a discounted price. See the Bonus Days schedule here.
Natural Bridge Wildlife Ranch will open the New Safari Adventure Tours on April 1. The tours will offer visitors a guided journey on the ranch's Safari Adventure Trek vehicle. An adventure guide will offer fun and interesting facts about the animals, management, and heritage to provide a whole new perspective on their African Safari, Texas style. Learn more about the ranch here.
The tourism industry is a vital component of New Braunfels' economy. The local visitor industry has a total economic impact of $706.5 million, total area employment of 10,873, and 29.8% of municipal jobs are supported by the visitor industry.