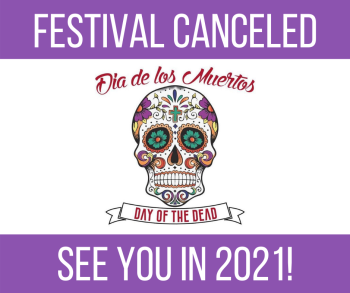 The New Braunfels Hispanic Business Alliance (HBA) announced its decision to cancel the annual Dia De Los Muertos festival slated for October 2020. With concerns around COVID-19, the health and safety of the New Braunfels community and the support needed from local businesses and sponsors to hold the event, the HBA felt this decision was for the best.
While this was not an easy decision for the organization, the HBA is already making plans for a bigger and better event in 2021.
The New Braunfels Hispanic Business Alliance is a committee of the New Braunfels Chamber working to promote, advocate, and educate the Hispanic community with the goal of improving opportunities for success.