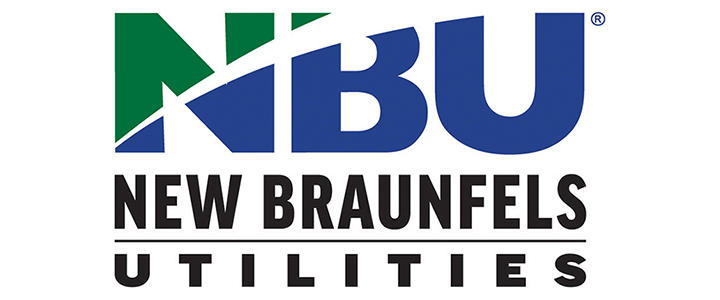 FOR IMMEDIATE RELEASE
Contact:  Pamela Quidley
Manager, Communications and External Affairs
830.312.7940   |   pquidley@nbutexas.com
New Braunfels Enters Stage 2 Drought Restrictions
Stage 2 Water Restrictions Effective Today, April 19, 2021
(New Braunfels, TX –April 19, 2021) – New Braunfels Utilities (NBU) announced that the Edwards Aquifer level has dropped due to insufficient rainfall, triggering Stage 2 drought restrictions. The rolling 10-Day average for the Aquifer level hit 649.6-feet on April 19, 2021.  New Braunfels has entered Stage 2 drought restrictions today, April 19, 2021. The New Braunfels area went into Stage 1 drought restrictions on October 19, 2020.  
"The New Braunfels Water Conservation and Drought Management Plan outlines water stages and instructs NBU customers to enter Stage 2 when the rolling 10-day average of the Edwards Aquifer drops to 650 feet. Conservation is an economical source of NBU's water supply, and adhering to drought restrictions may also help customers manage their utility bills," said Melissa Krause, Chief Communications and Strategy Officer.
During Stage 2 Water Restrictions, the schedule for the use of a sprinkler or irrigation system is as follows:
Addresses ending 0 or 1: Monday
Addresses ending 2 or 3: Tuesday
Addresses ending 4 or 5: Wednesday
Addresses ending 6 or 7: Thursday
Addresses ending 8 or 9: Friday

The transition from Stage 1 to Stage 2 means customers can use a hand-held hose, bucket, drip irrigation system, or soaker hose that does not spray water in the air before 10:00 a.m. and after 8:00 p.m., rather than any time of day. Use of a sprinkler or irrigation system is not allowed on the weekends during Stages 1, 2, or 3.

To keep track of the latest watering stage and pertinent information, visit nbutexas.com/current-water-restriction-status, facebook.com/newbraunfelsutilities, or call the NBU water hotline at 830.608.8925. In addition to providing a complete copy of the New Braunfels Water Conservation and Drought Management Plan, nbutexas.com is also a great place to obtain a landscape watering guideline for New Braunfels, request a virtual assessment, and explore tips on saving water both inside and outside the home.
# # #