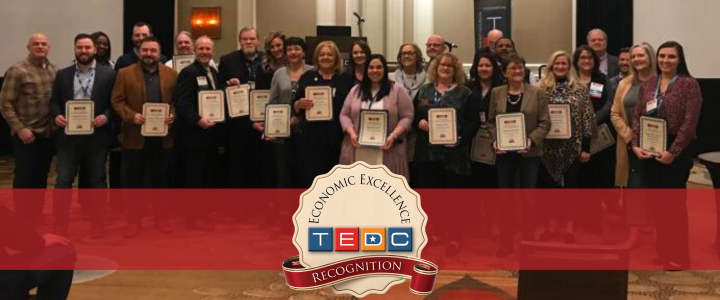 The New Braunfels Economic Development Corporation was announced as a recipient of the Texas Economic Development Council (TEDC) annual Economic Excellence Recognition program for 2021 on Friday, February 18th, during the TEDC's 2022 Winter Conference held in Sugar Land, Texas.
The Economic Excellence Recognition program provides recognition to economic development organizations that meet a desired threshold of professionalism. Recipients qualify for recognition based on training taken by their governing board/council as well as the economic development director and professional staff. Certifications, professional memberships and activities, and organizational effectiveness of the economic development staff also contribute to the standards for qualification.
Learn more about the New Braunfels Economic Development Corporation.