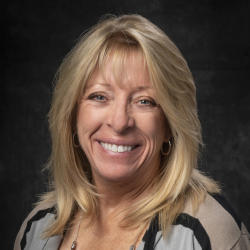 Neice was born and raised in San Antonio, TX. She graduated from John Marshall High School and went to college at Schreiner University in Kerrville, TX on a volleyball scholarship. 
She started her newspaper career at the Kerrville Daily Times while attending college with her first job as a typesetter and eventually working her way up to Advertising Director.
Neice has worked in the newspaper industry her entire adult life. She first came to work at the Herald-Zeitung as the Marketing Director from 2004-2006. She came back to the Herald-Zeitung as publisher from 2012-2015 and then again in 2018 till now.
Neice has been married to her husband Jeff since 2003 and together they have four grown children and two grandchildren. 
She is a sixth generation Texan and in her spare time Neice likes to garden and do just about any outdoor activities with her family and friends. 
Along with being on the Board of Directors for the New Braunfels Chamber of Commerce, Neice is also on the board of the New Braunfels Food Bank, United Way, and a member of the New Braunfels Rotary Club and the New Braunfels Manufactures Association. 
Fun Facts:
What is your favorite ice cream? Rocky Road
Who is your all-time favorite musician or band? The Eagle's are my all-time favorite group
What is one thing on your bucket list? One thing on my bucket list is to go to Egypt